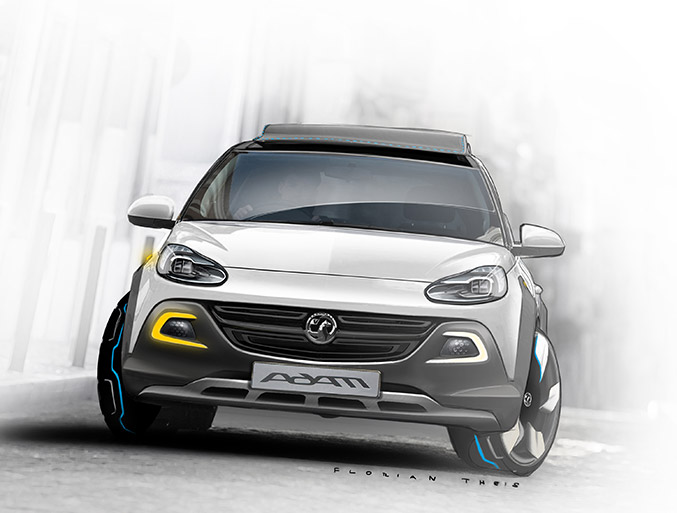 Vauxhall is set to wow Geneva show-goers next month with its ADAM ROCKS concept, an urban mini-crossover that could open a new segment in the industry.
Compared with the production ADAM, ROCKS is taller, wider, tougher yet more compact in appearance, while offering a cabrio roof. It showcases how ADAM's unique personalisation – the current production model has over a million different specification and trim combinations – could be taken one step further.
"With even bolder design than any other ADAM, the ROCKS shows the vast potential for personalisation our stylish urban-chic newcomer offers. It combines the toughness of a crossover with the coolness of open air driving," said Malcolm Ward, Vauxhall/Opel Lead Design Director. "As a symbol for fashion-led, active drivers wanting to stand out from the crowd, ADAM ROCKS is just one possible answer to the question of how new development paths for this unique car could be forged."
ADAM ROCKS' new crossover body style is supported by a chassis that is raised 15mm with a 20mm wider stance. Agile parkour athletes, who move from one place to another, negotiating urban obstacles in between, were the inspiration for this sporty crossover concept.
The ADAM ROCKS concept will be on the Opel/Vauxhall stand in Hall 2 of the show.
Source: Vauxhall