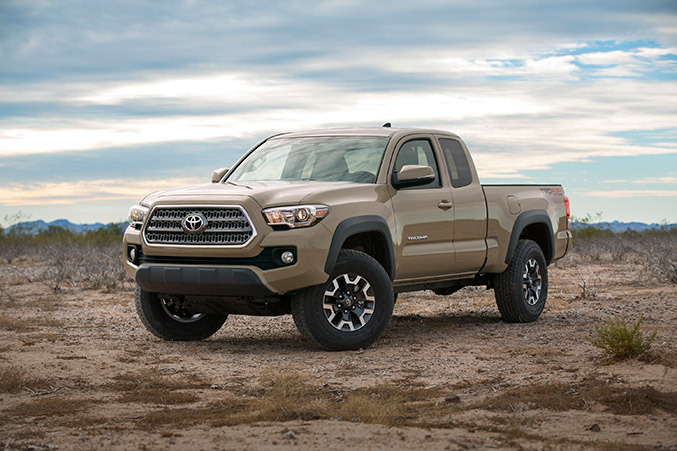 Want to see what mobility looks like today? Tomorrow? Visitors to the New York International Auto Show will glimpse exactly that when they check out the Toyota exhibit. They'll see the newest hybrid model in the Toyota line-up, the RAV4 Hybrid. The RAV4 Hybrid, the fuel-efficient iteration of one of the company's best-selling, award-winning vehicles, is making its world debut in New York.
 
Toyota's presence extends to Crystal Palace where the Mirai special exhibit will allow attendees to get up close and personal with Toyota's revolutionary fuel cell hydrogen concept. The Mirai display will include a mock-up of a fueling station to educate consumers on how the vehicle is re-fueled with hydrogen in about five minutes.
Downstairs in the truck space, Toyota will be celebrating another freshly remodeled vehicle – the all-new 2016 Tacoma, with a new 3.5 liter, V6 engine, a redesigned cab, and for the first time, a GoPro mount to capture all of life's adventures.
Source: Toyota