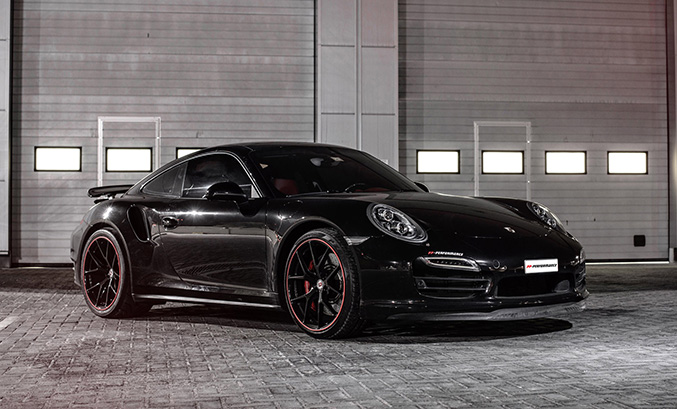 Those, whose supreme priority of car performance in the sense of ever lasting output boost is the concentrated automobile engine power in general can simply not go around PP-Performance. Not only for the German branch of the enterprise at Weissbach the name of the game is "We are leading, others are following", the same motto applies also to the kind of "hand-picked" licensed dealers.
 
No less a figure than the Porsche 911 Turbo, the origins of which go back to the year 1963 (!) with more than 50 years of history, because this car is considered as being quite rightly the brand's pinnacle, is this time the object of desire, although the serial performance of this bolide has no reason to be hidden.
The team of professionals of the PP-Performance company has put some more oomph into the probably most known Zuffenhausen sports car forge family member. Now, after "surgical intervention" by PP-Performance, the serial 520 HP (=382 kW) with 660 Nm of max. torque have become 670 HP (= 493 kW) with 820 Nm of max. torque. This way impressing acceleration values can be reached: sprint from zero up to 60 mph is made within 2.5 instead of the serial 3.4 seconds. Thus, this 911 Turbo equals with Bugatti Veyron 16.4. By the way – the latter has already reached quite a number of speed world records. Instead of 11.1 seconds of the serial version, the 120 mph limit is reached by PP-911 within 8.2 seconds already from zero! And so, the 9.8 seconds world record in the corresponding class for the ¼ mile on dragstrip is no wonder at all.
 
At that, the "surgical intervention" into the engine techniques is more purposeful than grave. Among others, there are to be mentioned the PP-Performance Digital Racing Box, IPD intake plenum, 3-to-1 headers, downpipes, x-pipe and BMC high performance air filters. The tuning price for this really exceptional Porsche is of 11,999 Euro.
Watch the video with PP-Performance Porsche 911 Turbo 1/4 mile to 9.8s
2015 PP-Performance Porsche 911 Turbo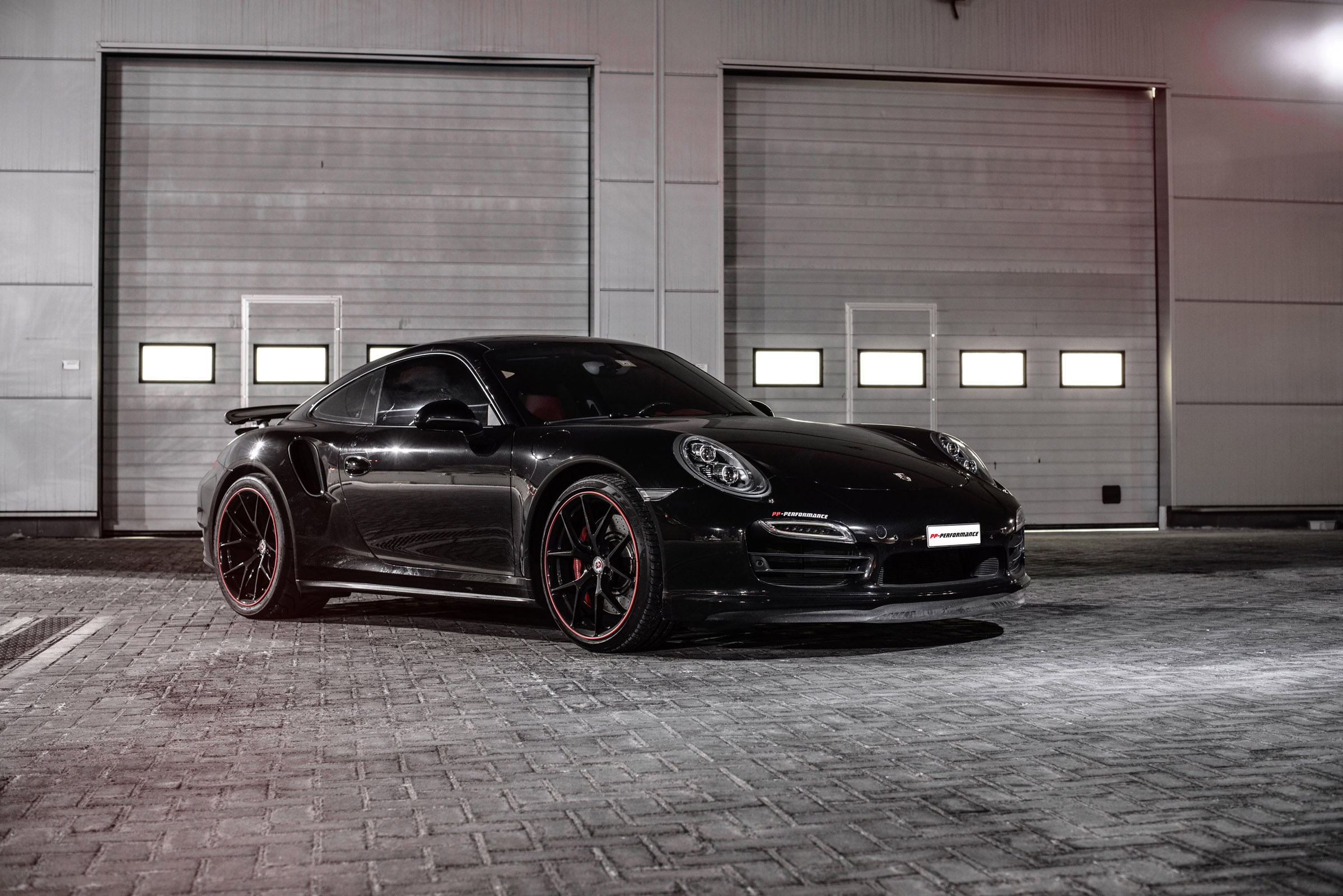 Source: PP-Performance