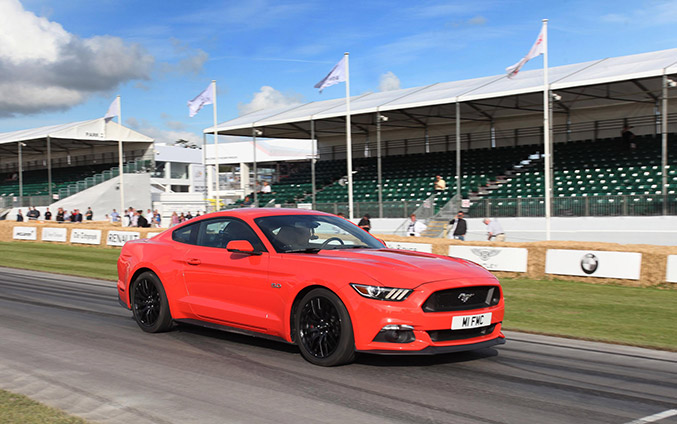 A cavalcade of more than 160 classic Ford Mustangs, led by the next-generation 2015 model, is set to thrill visitors to the world's biggest classic motor racing festival, the Silverstone Classic, this month.
The track parade around the Silverstone Grand Prix circuit is part of the Mustang Owners Club's 50th birthday celebrations for the legendary car, and will take place on Saturday 26 July, the second day of the Silverstone Classic extravaganza.
Examples of all five generations of classic Mustang will be on parade, as well as the all-new Mustang, which made its European debut at the Geneva Motor Show in March and which will next year become the first Mustang to go on sale in the UK in the model's 50-year heritage.
"The Silverstone Classic and the Mustang Owners Club half-century celebrations are the ideal stage to introduce the new Mustang," said Anthony Ireson, Ford Britain marketing director.  "The car has been designed from the outset to appeal to its traditional fans. It has the key design elements which evoke the essential character of the classic Mustang, allied to outstanding power outputs and a sophisticated new chassis."
The new Mustang Fastback and Convertible will offer world-class performance from engines including a new turbocharged 2.3-litre EcoBoost delivering 310 horsepower and 320 lb/ft of torque, and a 5.0-litre V8 generating 435 horsepower with 400 lb/ft of torque.
Ford made the first 500 new Mustang models for Europe available to reserve online during the UEFA Champions League Final on May 24. Five hundred applications were received in the first 30 seconds – 130 from British Ford Mustang fans.
The display and parades are not the only attraction for Mustang followers at the Silverstone Classic. There will be two Mustang Celebration Trophy races for track-prepared pre-1966 Mustangs and their touring car rivals from the same era.
Silverstone Classic bound Ford Mustang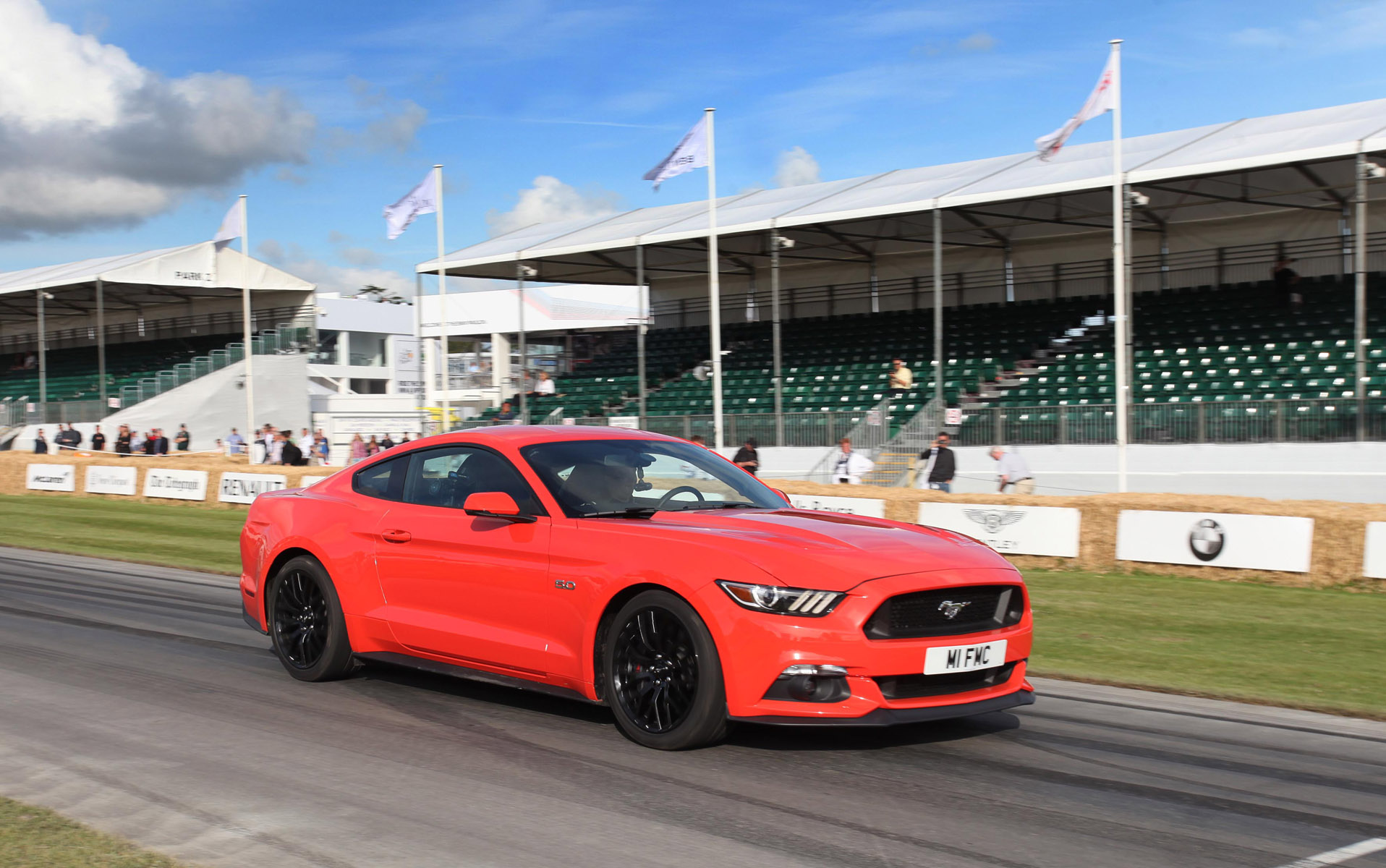 Source: Ford