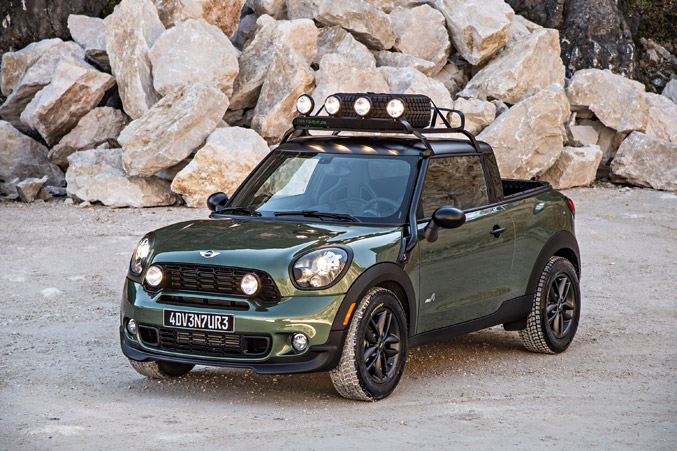 MINI Paceman Adventure is the vehicle which resulted from the creative collaboration between young apprentices and their instructors at the BMWs plant in Munich. The entirely unique vision for MINI was achieved by using as a basis the MINI Cooper S Paceman. The students transformed the car into a two seater with a pickup style cargo area. Of course, the car is powered by the powerful turbocharged engine and features all-wheel drive ALL4 , a modified suspension and numerous unique features. 
Precisely, the Paceman Adventure is equipped with the Cooper S Paceman's eninge which delivers 184 hp (135 kW) and with MINI's all-wheel drive called ALL4. The innovative two-seater pick-up vehicle concept features a passenger compartment that ends behind the front seats. It continues with spacious cargo area for luggage, tools and equipment begins. In addition, a solid roof rack can accommodate a spare wheel.
The new model is perfect for driving on gravel roads, through muddy tracks or on desert trails. In addition, the pickup has the typically MINI short overhangs, a modified chassis with extended ground clearance and much higher front and rear clearance ramps. What is more, this concept also features a snorkel-like roof level air intake, which means that it could tackle a challenging river crossing. 
Additional lights mounted on the front cross member of the roof rack optimize visibility at night. For the perfect off-road experience, the car has been fitted with off-road tyres with which have wide and deep treads. The exterior paint finish of the model has been decided in Jungle Green metallic. MINI does not plan to make the Paceman Adventure a production vehicle.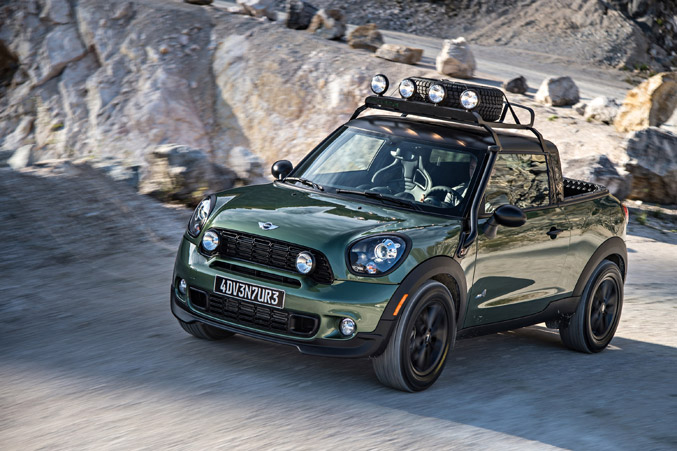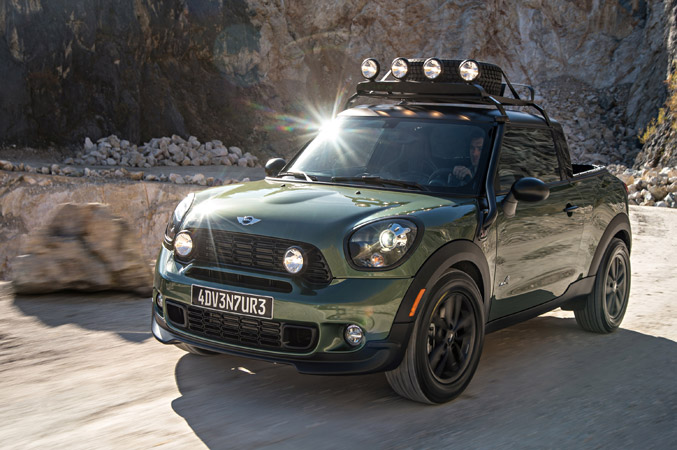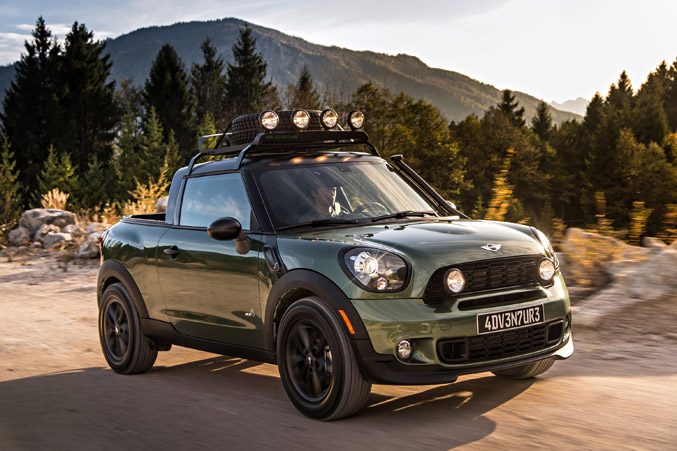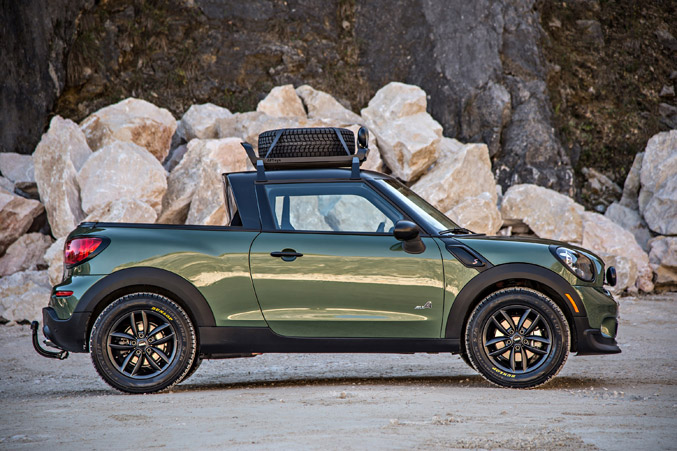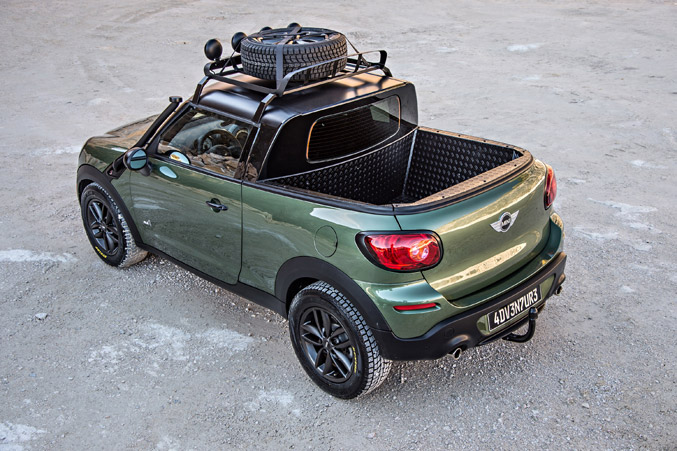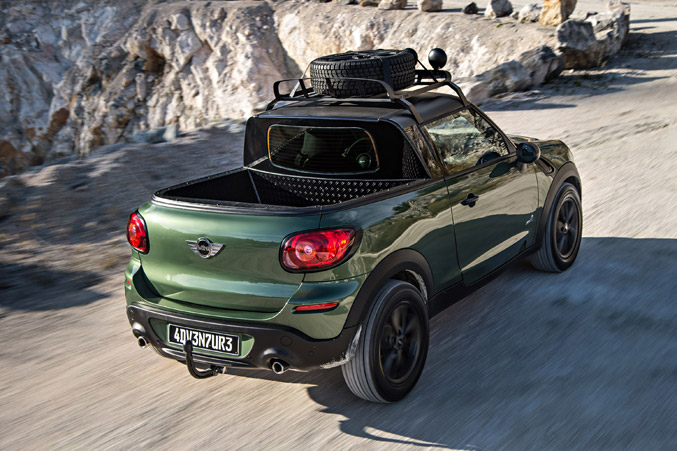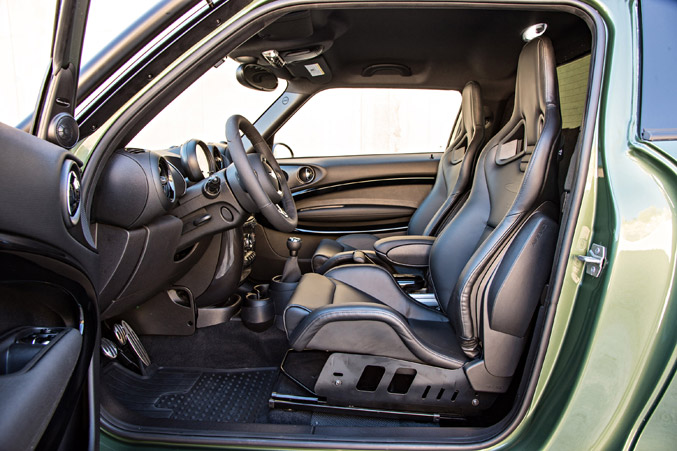 Source: MINI