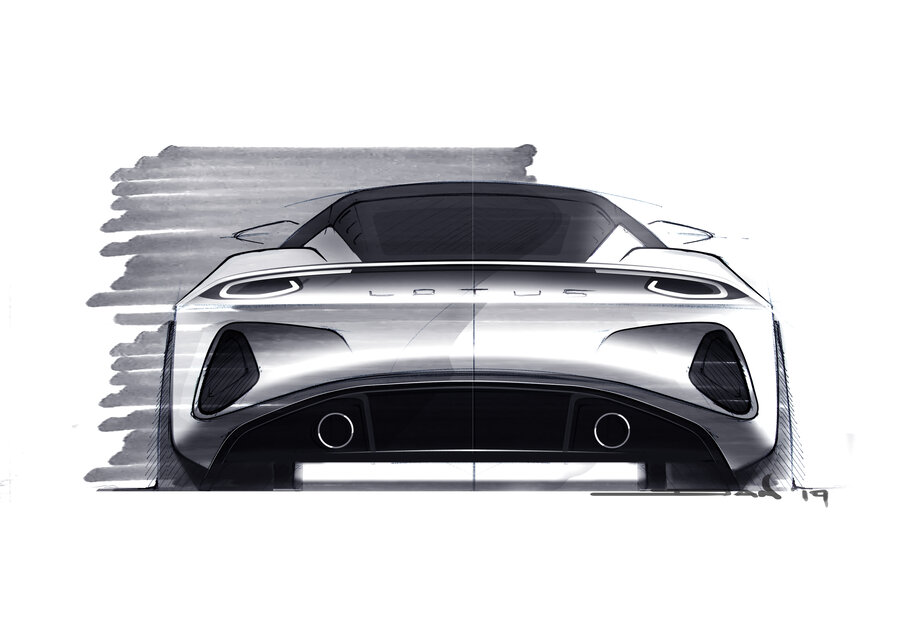 Receiving its world premiere at Hethel, Norfolk, on the evening of Tuesday 6 July, the design of the Lotus Emira is beautiful, timeless, memorable and modern. Above all, it looks like a Lotus, with optimised proportions and an athletic shrink-wrapped body which visually describes Lotus' legendary agile driving characteristics.
Led by Russell Carr, Design Director, Lotus, the lead exterior and interior designers of the Emira are Daniel Durrant and Jon Statham. Combined, they have close to 40 years of experience in the Hethel design studio and have worked on countless other projects. Those have been both for Lotus and for clients as part of the consultancy services offered by Lotus Engineering.
The Emira is the first Lotus sports car to carry the new design language showcased on the award-winning Evija hypercar. It's a contemporary look with sculpted surfaces and technical detailing, delivering exotic supercar appeal in the sports car segment. A new and more premium approach for Lotus in terms of forms and materials, it is also a leap forward in interior refinement and technology.