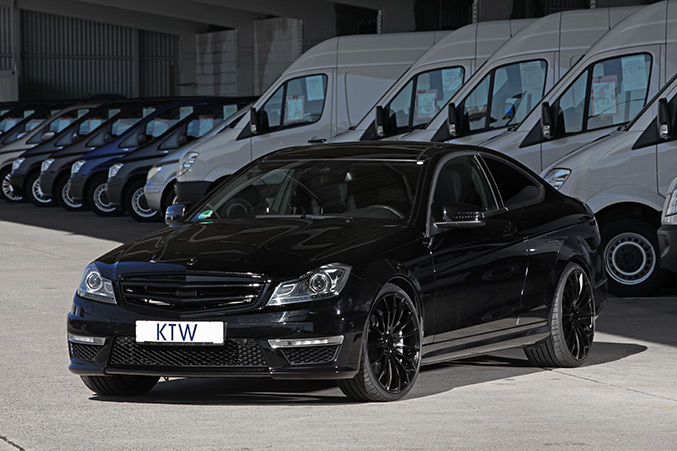 When the coupe version of the "small" Mercedes-Benz C-Class comes along in addition with the AMG label, one speaks almost reverently about the C 63 AMG, where the 63 gives information about the engine of the vehicle by birth: a V8 engine called M 156 with 6.2 liters of displacement.
When the car is also completely black, including the rims, we know how the birth name C 63 AMG Coupé Black Series could have come into being. By the way, the target group was and is exactly the client who had knocked at the door of BMW or Porsche in the pre-AMG-time. With its exceedingly energetic and definitely audible appearance the C 63 AMG doesn`t have to hide behind one of the foregoing.
And certainly not when the high performance athlete has fallen into the hands of the team of KTW Tuning GmbH in Hildesheim, an acknowledged distribution point for young / used Mercedes-Benz commercial vehicles and vans.
KTW Mercedes-Benz C 63 AMG Black Daimler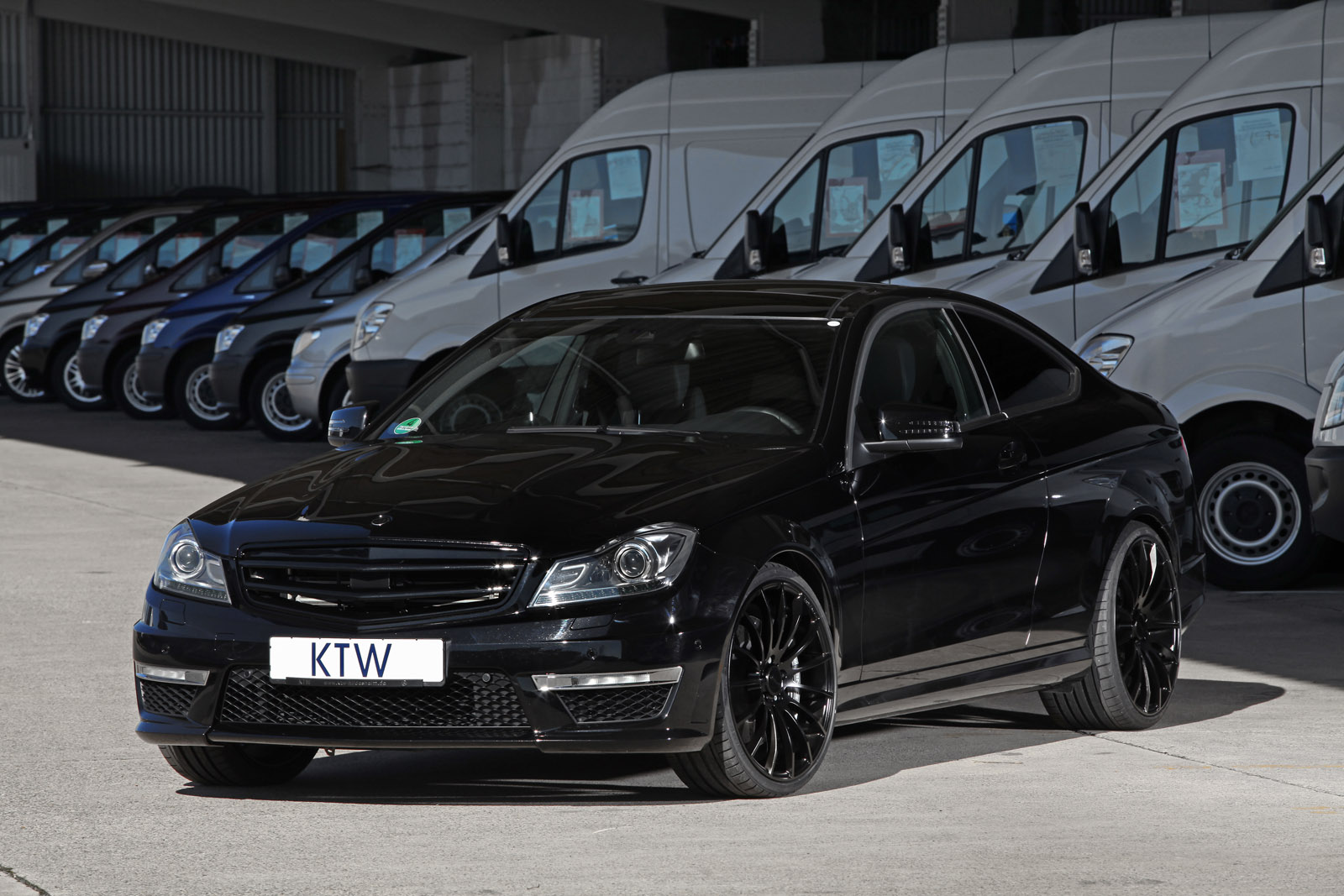 Anyway the engine got a performance increase to 525 hp / 386 kW. Simultaneously KTW Tuning ensured an annulment of the Vmax in order to provoke the unbridled maximum forward urge. In this context the installed sports grille is more than worth to mention, because now the black panther appears always ready to leap.
Also the mounted wheel and tire combination emphasizes the sporting ambitions of the C 63 AMG: Black light alloy wheels in 8.5 x 20 inches with 235/30ZR20 tires at the front axle and in 10 x 20 inches with 275/25ZR20 at the rear axle are the perfect link between machine and road. To underline the true mentality of the C 63 AMG the rear and side windows got also a tint by KTW Tuning.
The comprehensible number of steps – the performance increase, annulment of the Vmax, sports grille, the wheels and the tint – is provided by KTW Tuning to a package price of 6599.00 Euros.
Source: KTW Autohaus