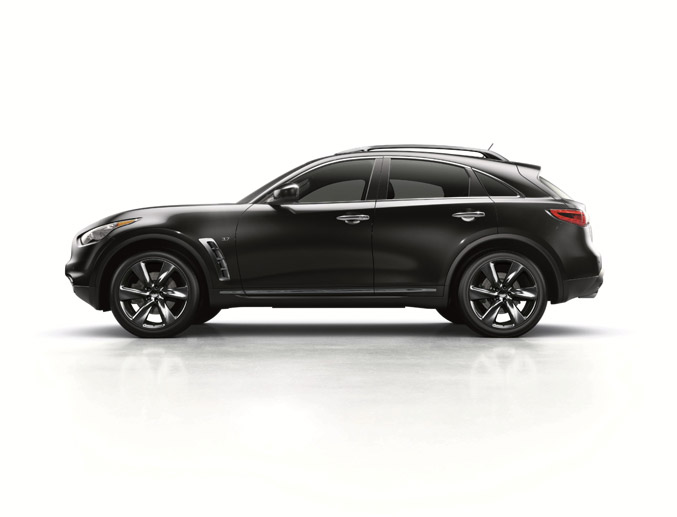 2015 Infiniti QX70 and QX50 are currently available in dealerships across the United States. 2015 Infiniti QX70 is offered in 3.7-liter V6-equipped rear-wheel drive and all-wheel drive versions. It also boasts sportier exterior and interior look via the new Sport Package. On the other hand the QX50 adds Bluetooth Hands-free Phone as a standard feature on base models. 
QX70 is brand's iconic performance crossover. It embodies premium design, craftsmanship, performance and innovative technology. For the 2015 model year, the vehicle will be offered in two variants: QX70 3.7 and QX70 3.7 AWD.Also available are four special equipment packages: Premium Package, Deluxe Touring Package, Technology Package and a new Sport Package. The latter adds unique dark finish exterior accents, 21-inch dark finish aluminum-alloy wheels, Adaptive Front lighting System (AFS) and climate-controlled front sport seats.
QX50 combines a sleek, sculpted, elegant exterior design, exceptional driving performance and luxury interior. It is offered in four variants: QX50, QX50 AWD, QX50 Journey and QX50 AWD Journey. Regardless the model, each is getting the 325-horsepower 3.7-liter V6 engine which is coupled with a 7-speed automatic transmission. 
In addition, QX50 AWD models feature Infiniti's Intelligent All-Wheel Drive system and heated front seats. Three special equipment packages are also offered: Premium Package, Deluxe Touring Package and Technology Package. 
2015 Infiniti QX70 (Model – Engine/Drive – MSRP):
QX70 – 3.7-liter V6 / RWD – $45,850 USD
QX70 AWD – 3.7-liter V6 / AWD – $47,300 USD 
2015 Infiniti QX50 (Model – Engine/Drive – MSRP):
QX50 3.7-liter V6 / RWD $35,000 USD
QX50 – AWD 3.7-liter V6 / AWD – $36,400 USD
QX50 Journey – 3.7-liter V6 / RWD – $37,200 USD
QX50 AWD Journey – 3.7-liter V6 / AWD – $38,600 USD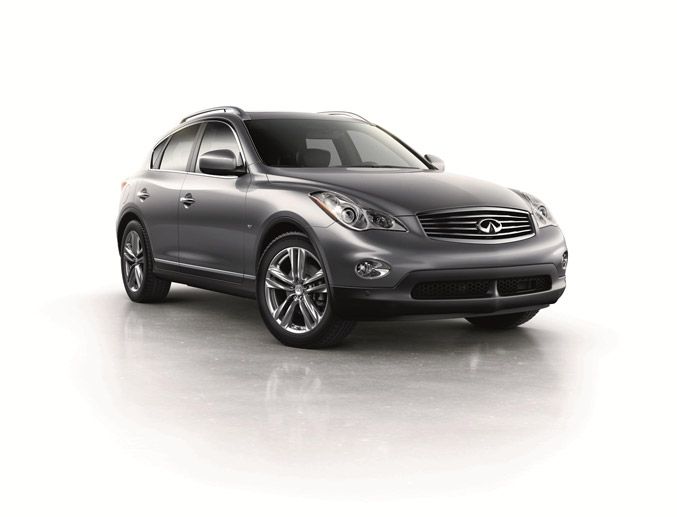 Source: Infiniti