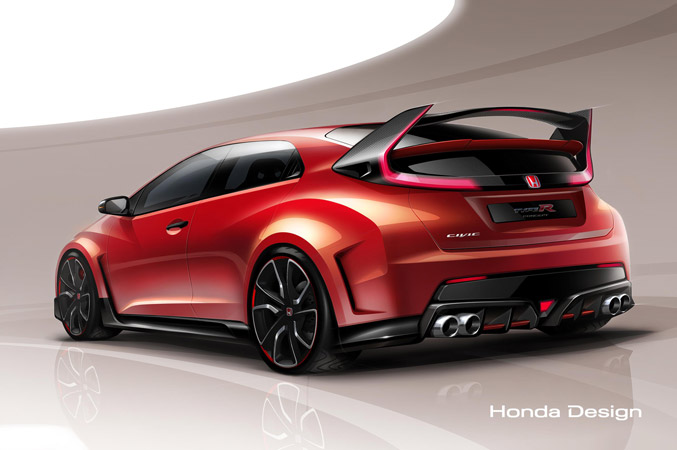 Exciting news for all Honda admirers – the brand has revealed its 2014 Geneva Motor Show line-up, and more importantly has announced that it will debut there the Civic Type R Concept model. At the event the visitors will also see the Fuel Cell Electric Vehicle (FCEV) Concept, the powertrain layout of the new NSX and the 2014 Civic World Touring Car Championship race car. 
Civic Type R Concept is a racing car for the road. Honda aims with this model to show the styling direction for the exterior design of the highly-anticipated production version of the car that will debut in 2015. The bold and expressive styling of the model reflects the strong performance characteristics for which Type R is renowned.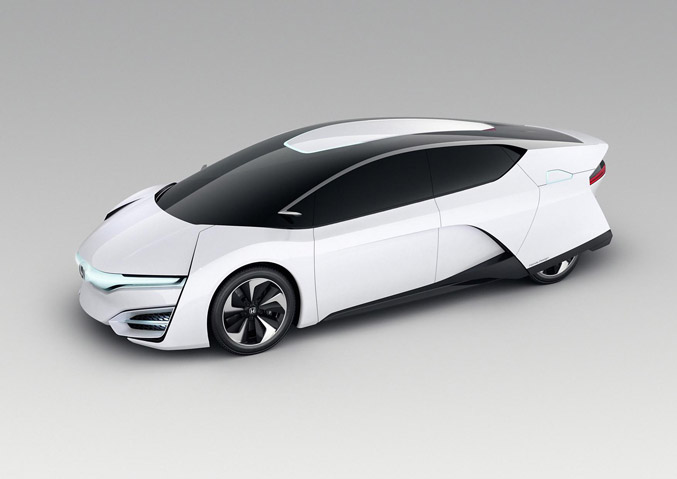 The next vehicle that will be shown at the show is the FCEV Concept, which will show brand's leadership in the development of advanced technology. In fact, the FCEV will make its first European appearance and will show off its sleek and aerodynamic proportions. 
The racing spirit of the brand will be represented at the show by 2014 Civic World Touring Car Championship and 2014 Civic WTCC car. Additionally it will showcase its long history in Formula One with the RA271 that competed in 1964 making its debut in the German Grand Prix at the Nurburgring and the record-breaking turbo-charged RA168E engine which dominated the 1988 season. 
Source: Honda