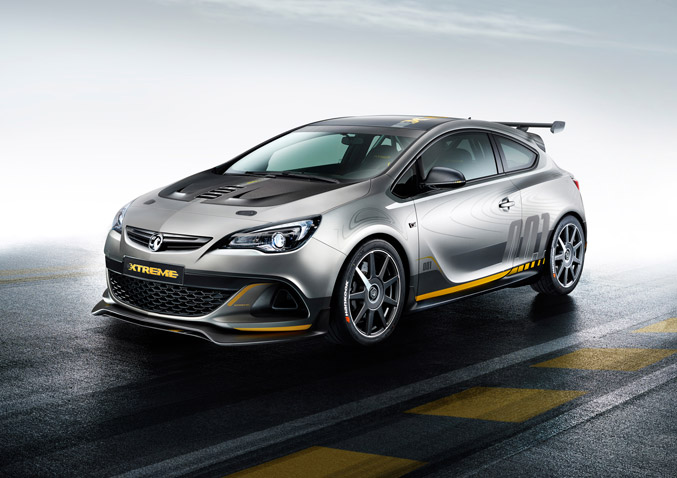 One month ago, the first image of the new radical Vauxhall Geneva concept was shown. If you have followed us, then you'll probably remember its name: Vauxhall Astra VXR EXTREME Concept. It is said that the car produces over 300 hp (220 kW) due to its 2.0-litre turbo engine, which makes it the most powerful front-wheel drive the brand has ever developed.
The concept model was derived from last year's Astra Cup race car, and it is lighter, more powerful and street-legal race sibling to the current Astra VXR. The weight-savings are estimated around 100 kg, thanks to the utilization of carbon fiber components.
Vauxhall also revealed that it plans a low-volume production run for the EXTREME. To go further into details, the EXTREME's 2.0-litre turbo petrol engine features direct injection and variable camshaft phasing, and is coupled with a six-speed manual gearbox transmitting power through a limited-slip differential.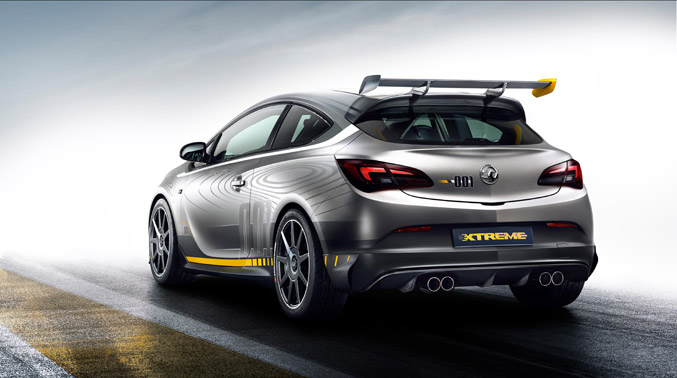 The carbon material was used here in the rear wing, the diffuser, front spoiler, bonnet, suspension cross-bracing, engine cover, wheels, rear wheelhouse ventilation and roof. As mentioned, all this results in generous weight savings which in turn contributes for improved agility, overall handling and the car's better power-to-weight ratio.
The brand has also given the model great stopping power, due to the featured Brembo six-piston brake system. The latter includes 370 mm diameter discs. High-performance 245/35 19-inch tyres, also play a crucial role. The damper was made to be adjustable, just like in a real touring car racer.
The interior of the model features a safety roll bar put in the place of the back seats, as well as Recaro bucket seats, six-point safety belts from Schroth and a carbon-fibre-reinforced, suede-covered steering wheel with fine yellow decorative stitching.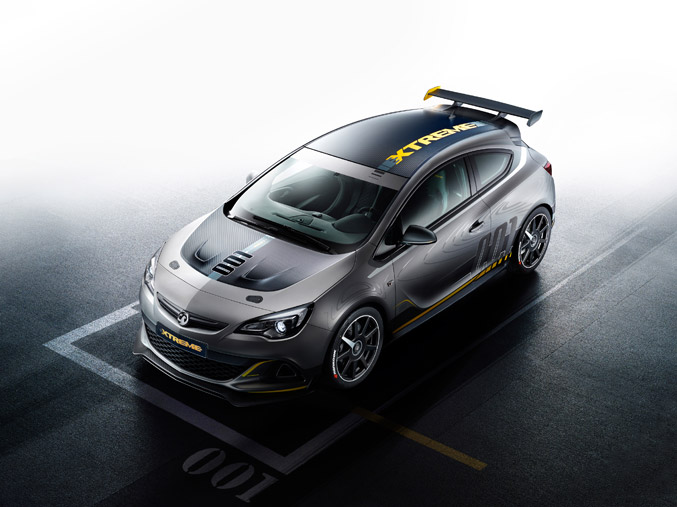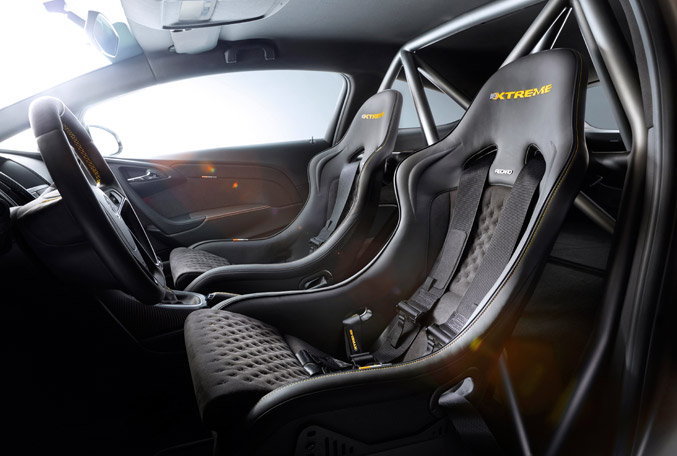 Source: Vauxhall