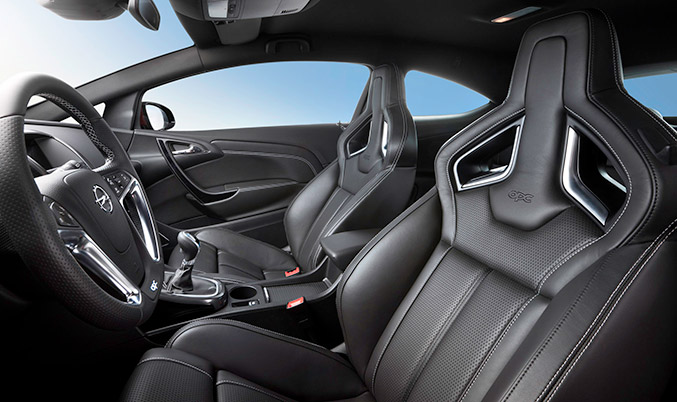 The new Opel Insignia and new Opel Meriva are in demand: on the market since fall 2013 and early 2014, both models are hugely popular. Since its introduction, over 115,000 orders have been received for the new edition of the Opel flagship. And the upgraded version of the Meriva flexibility champion has been ordered more than 50,000 times in just a few months. The vehicles are not only distinguished by their ultra-modern engine technologies and advanced infotainment systems, they also ensure that the driver and co-driver have an extremely comfortable journey. AGR (Campaign for Healthier Backs) certified premium Opel ergonomic seats provide excellent long-distance travel seating and back comfort. Thanks to a range of adjustment functions, drivers can optimally adjust their seat so that even after hours of driving, they arrive at their destination rested and free of pain. But before such an advanced and back-friendly seating design makes it to series production, many developments steps are necessary. There is a good reason seat engineering accounts for around ten percent of the production costs of a car.
Collaboration between Opel and AGR for optimum seating comfort
"Seats are veritable engineering masterpieces that include lightweight material, specific foam structures and numerous motors to carry out a multitude of tasks, such as heating and adjustments," says Andrew Leuchtmann, Senior Manager GM Interiors, who is responsible for seat engineering. "Today, our seats are made to suit every size of person – tall, short, big, small – and this is critical to reduce fatigue on short or long trips."
The very first Opel ergonomic seat was introduced with the Signum in 2003. Today, the ultra-modern and very popular Opel seats, which are the result of more than a dozen years of work and tight collaboration with the AGR (Campaign for Healthier Backs), an independent association that works on preventing back problems, can be ordered for many Opel models from Insignia, Meriva, Zafira Tourer to Astra, Mokka and Cascada.. The seats are developed in-house and safety is a major requirement for Opel. Safety aspects include airbags, occupant sensors and seat-belt tensioners. All these functions ensure that drivers and passengers in Opel cars always reach their destination safely and comfortably.
Opel is the first volume manufacturer to receive the AGR stamp of approval for its seats. To achieve this, four basic ingredients are required: four-way lumbar support (forward, backwards, up and down), cushion tilt, cushion length adjustment, and contour and body support.
"We worked together and combined their know-how with ours," says Leuchtmann. "In the early days, different manufacturers claimed their seats were the best, but fleet managers often received complaints from drivers suffering from back and other pain." Put simply, two-thirds of a person's body should be in contact with the seat to avoid pressure points, which eventually translate into aches and discomfort. "Our seats," Leuchtmann adds, "can be enlarged or made smaller to provide an ideal fit for any driver."
Integrated climate control
"Seat construction is quite complex – we need to keep in mind foam construction, electrical comfort features, safety devices, headrests and more, and all this is apart from the structure, suspension nets and other support for users," says Leuchtmann.
One of the more complex jobs seats have to do – apart from providing support – is to keep users warm or cool in different conditions. "The seat climate is very important as you need to ensure, that moisture generated by the occupant is removed. Integrated channels make fabrics breathable and remove this moisture. With ventilated seats, small fans are inserted that effectively help keep drivers cool and dry," says Leuchtmann. This system is available on the Insignia and Cascada. On the other hand, heating is also critical. "We heat nearly the entire seat surface," Leuchtmann notes, which makes a considerable difference compared to systems that only heat parts of the seat.
Source: Opel