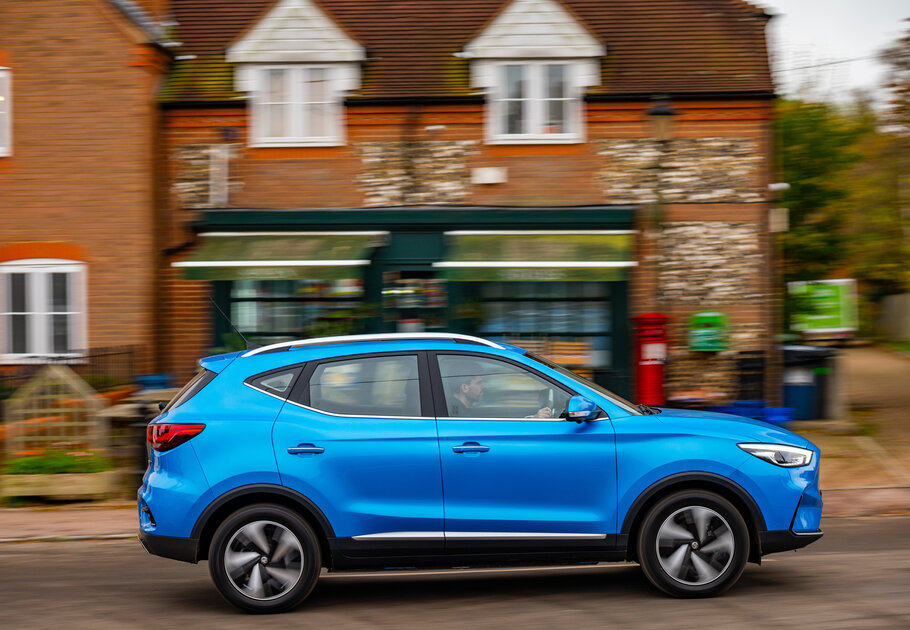 The MG ZS EV has been crowned 'Car of the Year' by leading EV title DrivingElectric.
Part of the UK's high profile Autovia automotive publishing group, DrivingElectric is the go-to website for all things EV and is regarded as an authority on the UK electric car market.
As well as the overall Car of the Year award, judged against all EVs on the market, the ZS EV also scooped DrivingElectric's 'Best Value EV' award, underlining MG's position as the brand that can provide EVs for everyone.
DrivingElectric editor Richard Ingram said: "The new MG ZS EV is quite simply the best-value electric car on sale. It addresses arguably the single biggest barrier to entry for EV buyers: price. As a package, the ZS simply can't be beaten: long range, impressive efficiency and a lengthy kit list, all wrapped up in a practical SUV body. Our judges were unanimous – the updated MG ZS EV perfectly encompasses everything that's important to electric-car buyers in 2022."
The ZS EV arrived at MG dealerships in November 2021, priced from £28,495 (including PiCG), and has an impressive 273-mile range, backed up by a comprehensive seven-year warranty.
Accepting the award, MG Motor Commercial Director, Guy Pigounakis, said: "This is an absolutely amazing achievement for the ZS EV so early in its life and it really brings home the fact that MG has cemented its position in the UK market, as both a leader in electrification and a provider of great quality, great value cars that are just what the market demands.
"That a brand as high profile as DrivingElectric has recognised this and given MG its top award is an incredible accolade and we're absolutely delighted that the ZS EV is their Car of the Year for 2022."
MG is currently the fastest-growing mainstream car brand in the UK and offers six models, including three plug-in cars – the New MG ZS EV, the New MG5 EV and MG HS Plug-in Hybrid – all backed up by MG's comprehensive manufacturer's 7-year warranty and rapidly developing dealer network.