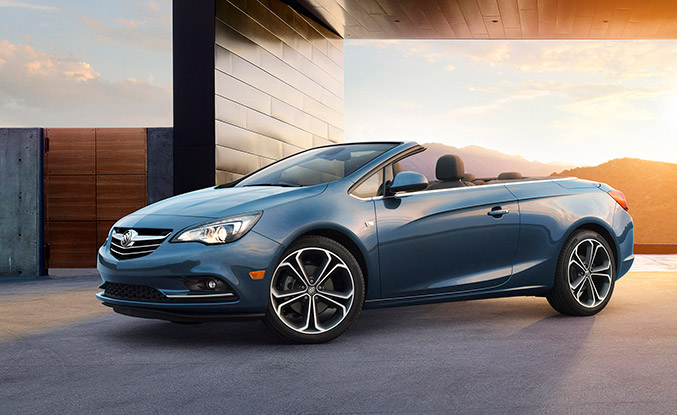 The 2016 Buick Cascada convertible rolls into the sun early next year with a reinforced structure designed to complement its refined appearance and enhance its versatility, while bolstering the car's strength, rigidity and chassis precession.
Special features include spring-loaded, pyrotechnically activated roll bars behind the front seats that are linked to the air bag system.
"Intelligent design is a hallmark of Buick's renaissance and the all-new Cascada advances that legacy with seamless integration of great convertible design and safety," said Holt Ware, Buick exterior design director. "It's a design that fosters the Cascada's clean, uninterrupted lines while helping enable confident, top-down driving enjoyment."
The body structure allows the top, its folding mechanism and the roll bar apparatus to be stowed below the car's "belt line" and under a hard tonneau cover, for a smooth, uninterrupted profile. It also enhances cargo space, with a 22.4-inch by 12.6-inch (320 mm by 570 mm) pass-through from the trunk to the passenger compartment. When the 50/50-split rear seat is folded, longer items such as skis and wakeboards can be stowed inside.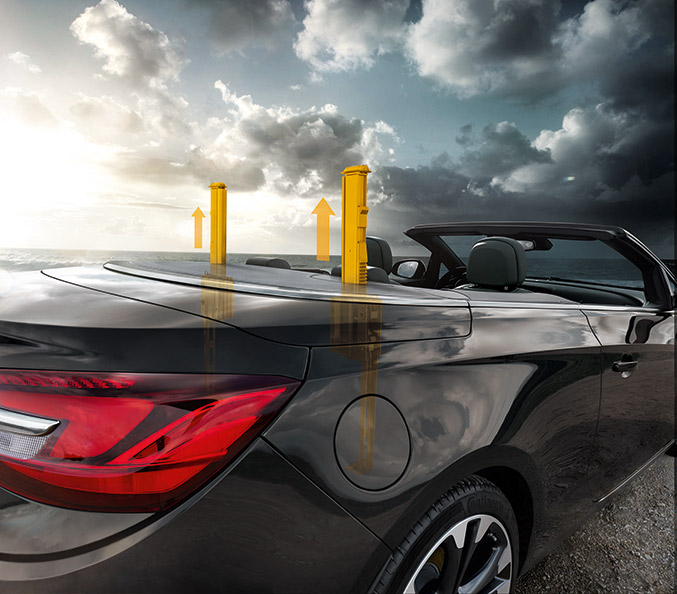 "There are no design compromises with the Cascada," said Ware. "The structural elements enhance the driving experience, not intrude on it."
The roll bar system, for example, enables the rear-seat cargo pass-through, because it is less obtrusive than some vehicles' hoop-style pop-up protection systems. When deployed, the roll bars extend approximately 14 inches (358 mm) to match the height of the windshield.
Source: Buick