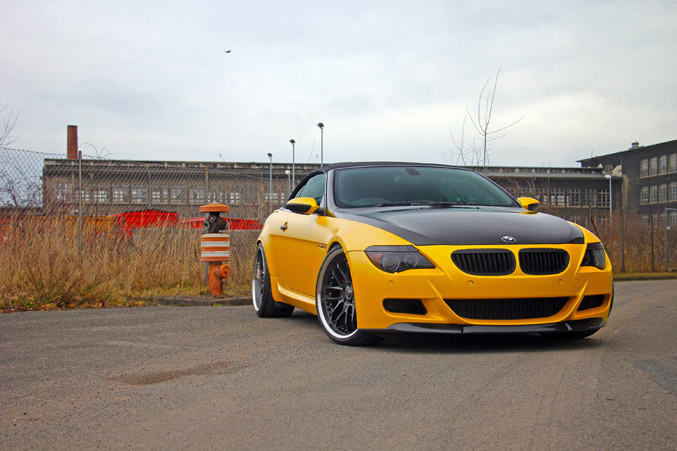 The currently presented BMW M6 has been stylishly improved by the foil-wrapping professionals at Fostla.de. The full-foliation here has been done in a matte PWF Yellow color delivered by Bruxsafol. As you can see, the bonnet, front spoiler lip and parts of the exterior mirrors have been decided in Monza carbon. 
The windows have been tint to 5% and the same procedure has been applied to the headlights, taillights and indicator signals. Furthermore, this BMW M6 Convertible, received an upgrade in power: an optimization of motor control has been carried out ad as a result the nearly five liters capacity of the unit now develop 537 hp (395 kW), a 545 Nm (402 lb-ft) of torque.
The Vmax is 300 km/h, while the sprint from 0 to 100 km/h has been estimated at 4.30 seconds. Wheel Company has supplied the BMW with a set of Race GTR rims Breyton in the dimensions 9×22 ET30 on the front axle and 11.5 x 22 ET30 at the rear axle, each in combination with 25mm-SCC spacers, together with appropriate tires. 
Through the original M6 shock absorbers with EDC in connection with sporty H&R lowering springs the M6 is about 25 mm closer to the ground. At last, this M6 received a "Race" version of a sports exhaust system from Eisenmann, with four oval tailpipes in 120x77mm and engraved Eisenmann logo.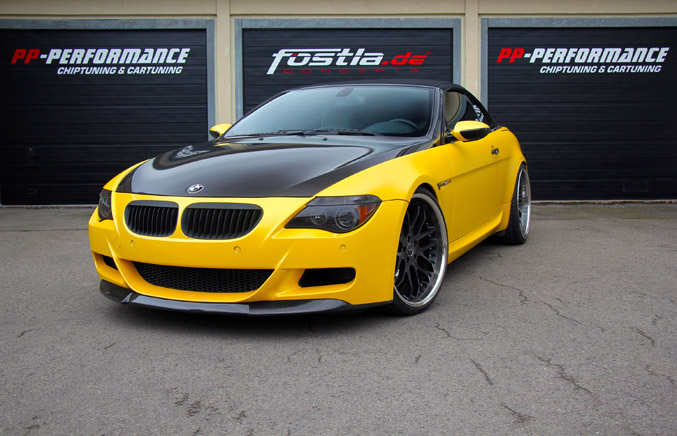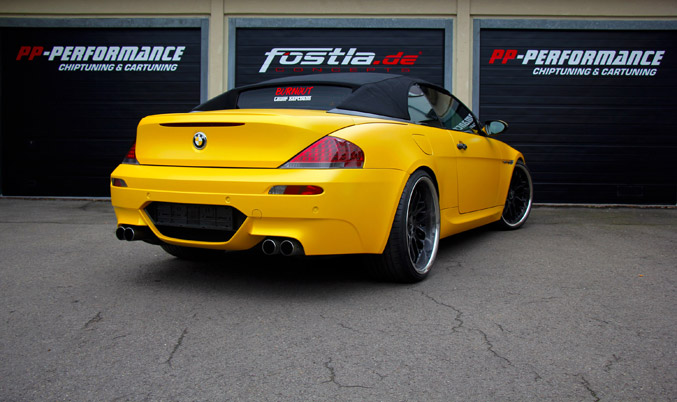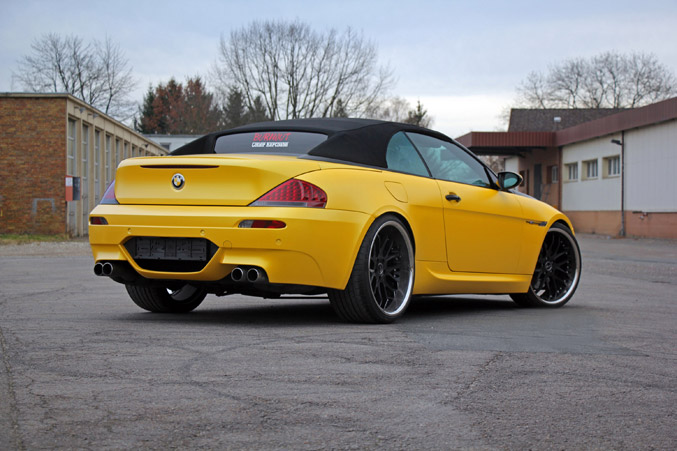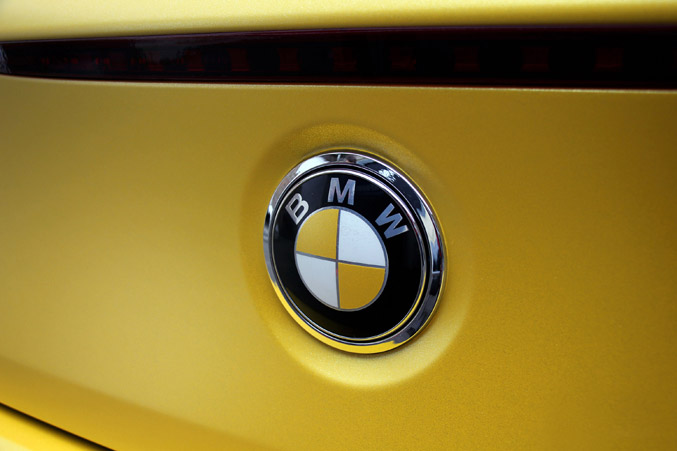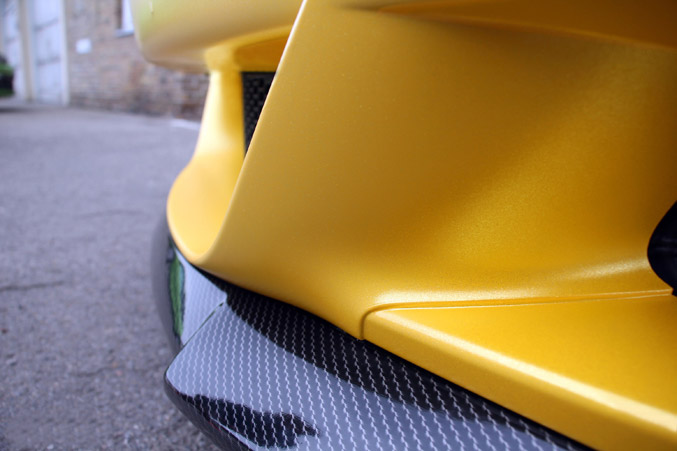 Source:Fostla.de