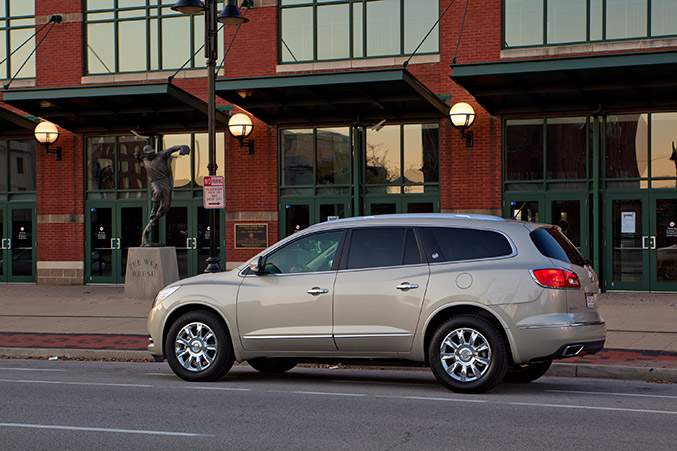 Let the streaming commence! Passengers in the 2016 Buick Enclave can download on the go with OnStar 4G LTE connectivity. It includes a built-in Wi-Fi hotspot, which can be used simultaneously by up to seven devices.
The Enclave's connectivity upgrade brings 4G LTE and the Wi-Fi hotspot to the entire 2016 Buick model range, from Encore and Verano to Regal and LaCrosse – and the all-new Cascada convertible. The Wi-Fi hotspot is on whenever the vehicle is on and it comes with a three-month/three-gigabyte data trial.
"Customers' daily lives are so entwined with personal devices, so the addition of OnStar 4G LTE and its integral Wi-Fi hotspot is a feature they will rely on," said Duncan Aldred, vice president of Buick. "It allows busy people to stay connected throughout the day and provides another outlet for passenger entertainment on long trips."
4G LTE is the most current and fastest mobile data network – 10 times faster than 3G and 100 times faster than the previous generation of OnStar hardware. And with OnStar, it also offers stronger, broader coverage than smartphones on the same network.
Buick's IntelliLink color touch radio is standard on all Enclave models and enhances the driving experience with a higher level of wireless connectivity and customized options – all while building on the safety and security of OnStar.
Source: Buick