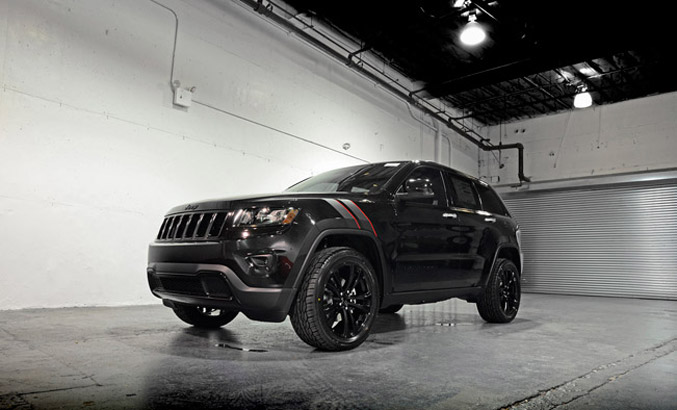 2014 D2Edition Jeep Grand Cherokee is breaking loose in the New Year showing its masterful presence. The persons responsible for this exquisite project are those at D2Autosport. To make this car reality they have collaborated with Central Avenue Jeep.
As a primary idea they have envisioned a vehicle which is not overdone and keeps its functionality. Hence, the tuners did not modify many things. For instance, throughout the interior only slight modifications are visible. In fact, only the copper color interior panels were converted to piano black. 
In terms of exterior D2Autosport converted all of the chrome found on the Jeep in piano black. At the front, this includes the grille, the bumper, the fog light surrounds and the badges. What is more, to keep up with the dark silhouette of the Cherokee, the specialists have darkened the headlight amber and chrome parts. They have also customized their own mesh grill also in piano black.
D2Edition Jeep Grand Cherokee 2014 Rear
At the rear the chrome parts converted to piano black are the taillights, badges, and bumper trim. D2Autosport have also darkened the red on the taillights and bumper lights, and created a custom red base Jeep logo, which undoubtedly looks stunning.
At the sides the chrome on the window trim, badges, and mirrors was also converted to piano black and at a later time there were also added an exclusive custom D2Edition stripes in matte black and red. The final touch in the 2014 D2Edition Jeep Grand Cherokee project are the set of 20″ piano black rollers fitted with a 295/45/20 allterain tires.
 2014 D2Edition Jeep Grand Cherokee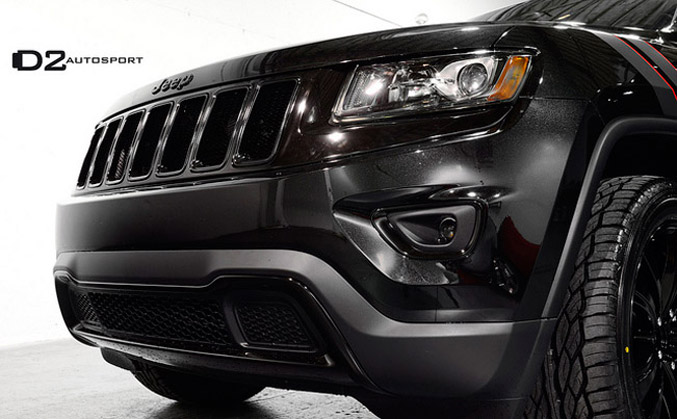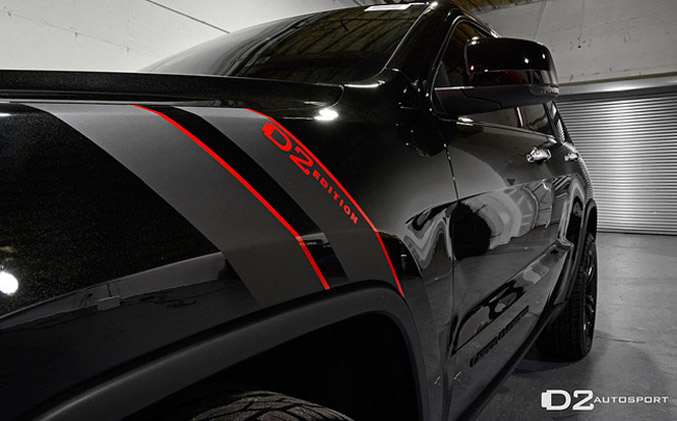 Source: D2Autosport