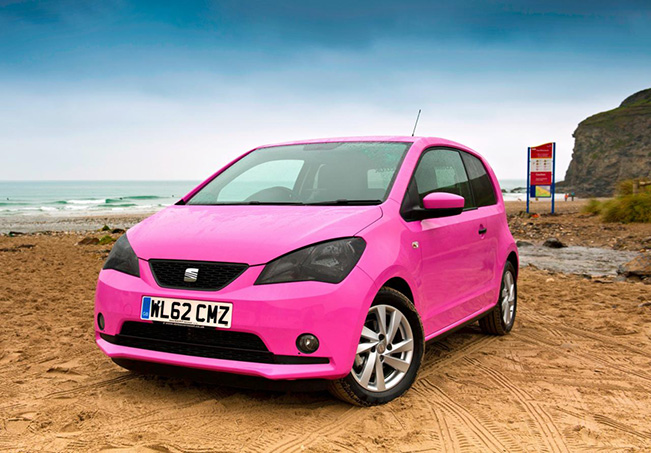 Newton's Third Law of Motion states that for every action there's an equal and opposite reaction.
On that basis, the bright pink Mii Miinx is a force of nature – it's the equal and opposite reaction to the 'black viper' Mii Vibora Negra, unveiled by SEAT back in July.
The Miinx is the work of Cornwall dealership Dales SEAT, and was created as a one-off show car after Sales Manager Tom Rawlings decided one evening that he fancied doing "something different".