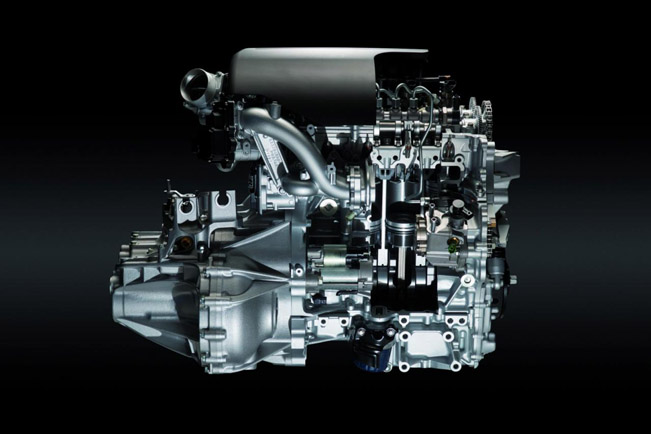 The new 1.6-litre i-DTEC diesel engine is the first engine from Honda's Earth Dreams Technology series to be launched in Europe. This new engine will make its introduction in the Civic at the beginning of 2013 and offers a class-leading combination of power (120 PS) and torque (300 Nm @ 2000 rpm) with CO2 emissions of just 94 g/km.
"The key focus of our Earth Dreams Technology philosophy is to balance environmental efficiency with the dynamic performance expected of a Honda," says Suehiro Hasshi, Large Project Leader for all Civic models in Europe including the 1.6-litre i-DTEC. "It is important that our cars are fun to drive." 
"This is a new approach from the ground up," Tetsuya Miyake, Project Leader for the 1.6-litre i-DTEC engine. "There were no benchmarks for us because those targets would have been too low. We were determined to establish a benchmark of our own that our competitors would have to follow."
"Developing this engine has been all about smart, pure engineering," says Suehiro Hasshi. "Our motivation has been to make many small detail improvements that, together, make a major difference. That is the challenge and the beauty of the Earth Dreams Technology philosophy."
The new 1.6-litre i-DTEC engine has been specifically designed for the European market, to meet growing customer demand for low emission diesel engines. The new engine will be built at Honda's European manufacturing facility in Swindon, UK. 
Demonstrating the importance of this new diesel engine to Honda's sales plans in Europe, a new purpose built diesel engine production line has been installed at Honda of the UK Manufacturing (HUM). This new line is capable of producing up to 500 diesel engines in one day. Operating on a two shift pattern this equates to 1 engine every 138 seconds. The new line will produce both the new 1.6-litre i-DTEC and the existing 2.2-litre i-DTEC engines.