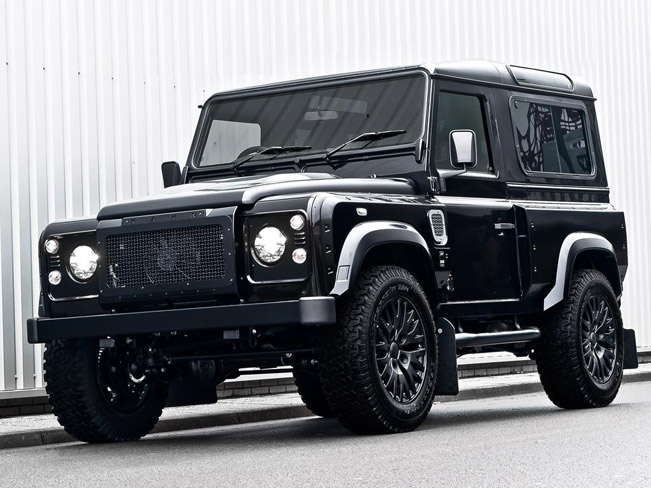 Afzal Kahn insists the road is his catwalk and true to his mantra, the iconic British designer has combined what can only be described as the "the Champagne of fabrics" we are talking about the only fabric in the world governed by its own *Act of Parliament: Harris Tweed – with a descendent of the all-terrain vehicle developed in 1947 on the 250-acre Anglesey farm of joint Rover MD Maurice Wilks: the iconic Defender.
This is a fashion statement in every single sense of the word and the nearly-seventy-year-old original Defender, treated to a makeover by the principal British Designer under the guise of the Kahn expedition Vehicles Umbrella and aptly titled: The Defender Concept 17 Wide Body – Harris Tweed Prototype is proof Afzal Kahn is a keen supporter of investing in British Industry.
On paper, it should not work. However, Defender owners need not exercise caution, for Harris Tweed is a 'noble' fabric that is favoured by Afzal Kahn and is applied to many of his products.